Sometimes it can be confusing when trying to determine in which era particular design elements originated. Fortunately, antique, vintage and retro items can be distinguished by knowing a few key factors.
Antique Authenticity
As a rule of thumb, anything more than 100 years in age is considered an antique. These items are usually heirlooms and have a historical quality to them. Antique pieces are great for adding character to a simple room. They bring richness and depth to a space – especially when mixed with other styles – that is often difficult to find in modern design. An original period painting or an authentic Tiffany Lamp would be considered an antique – think "Antiques Roadshow."
Many homeowners are drawn to the historic charm of antique stoves, in particular. These classic models offer a timeless look and often serve as the focal point of a kitchen. Antique stoves are gaining in popularity not only for the sense of nostalgia they evoke, but also because they work with a variety of aesthetics – from rustic to farmhouse to Victorian or even more contemporary styles. 
While it is possible to find antique stoves that have been restored, many of today's homeowners are looking for modern functionality and features, and prefer to purchase new "antique style" appliances with designs based on cookstoves from the late 1800s.
Vintage Vibes
"Vintage," on the other hand, refers to an item that can be attributed a specific era within the last 20 to 100 years. Vintage items are generally easy to spot because they are iconic and represent something exceptional from a certain time period. For example, think about a 1960s model car, 1970s bellbottom pants or a 1950s poodle skirt. In the interior design world, mid-century modern decor is a common example of vintage style.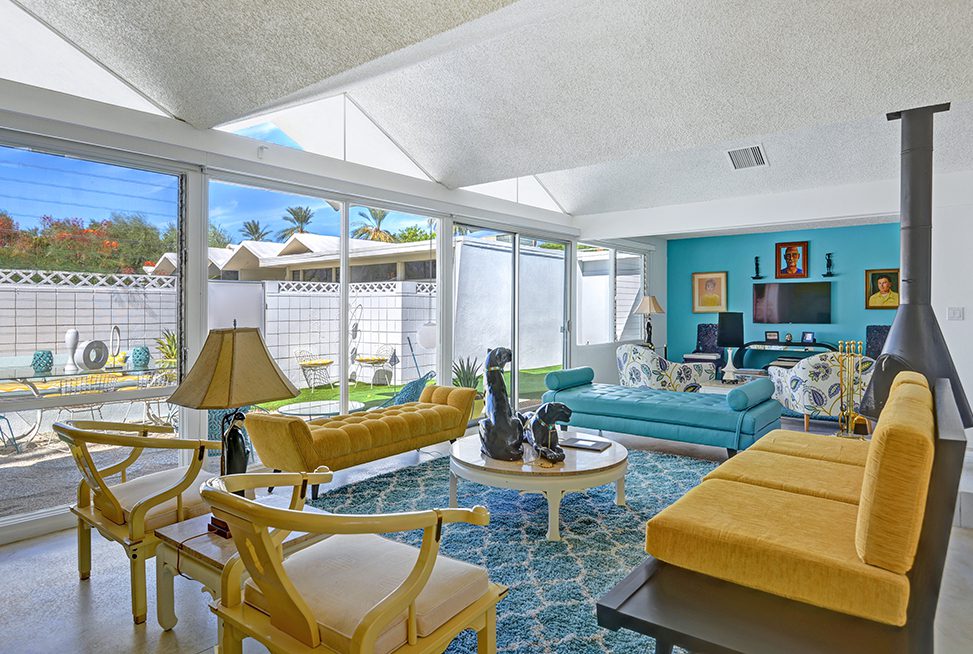 When it comes to vintage appliances, some homeowners opt to purchase older appliances that have been refurbished. Although these appliances bring a feeling of authenticity to kitchens, they don't typically have the "bells and whistles" that many consumers desire, especially those who cook often.
Retro Restyle
When compared to antique and vintage, retro is a much broader term. Retro is typically used to describe items that are not original, but rather provide a modern twist on a style from the past. Retro style decorating usually has a fun, energetic feel to it, and incorporates bright colors, dynamic designs, and an overall sense of flair.
Homeowners looking to get a period look without sacrificing function and modern amenities are able to find new kitchen appliances that mimic retro style. These retro appliances are a great way to add character and a cheerful pop of color to a kitchen without overwhelming the space. Their versatile design complements a variety of decor styles, including mid-century ranch, 1950s retro, farmhouse and contemporary kitchens.
The "Original"
Elmira Stove Works has been crafting appliances since 1975, and offers full lines of ranges, refrigerators, range hoods and splash backs, microwaves, and dishwashers. Elmira initially debuted the Fireview woodburning cookstove followed by the Heritage collection of 1890's-styled appliances, and – in 2001 – expanded to retro / mid-century appliances with the introduction of the Northstar line.
Heritage appliances are available in a variety of classic colors, including Black, White, Bisque, Cayenne Pepper Red and Liberty Blue, as well as custom hues. Northstar appliances feature an inviting collection of classic colors reminiscent of the 1950's look – including pastels such as Buttercup Yellow and brights like Candy Red – along with more than a thousand custom colors.
So, whether you're looking for a kitchen with the perfect touch of antique, vintage or retro inspiration, we've got you covered!